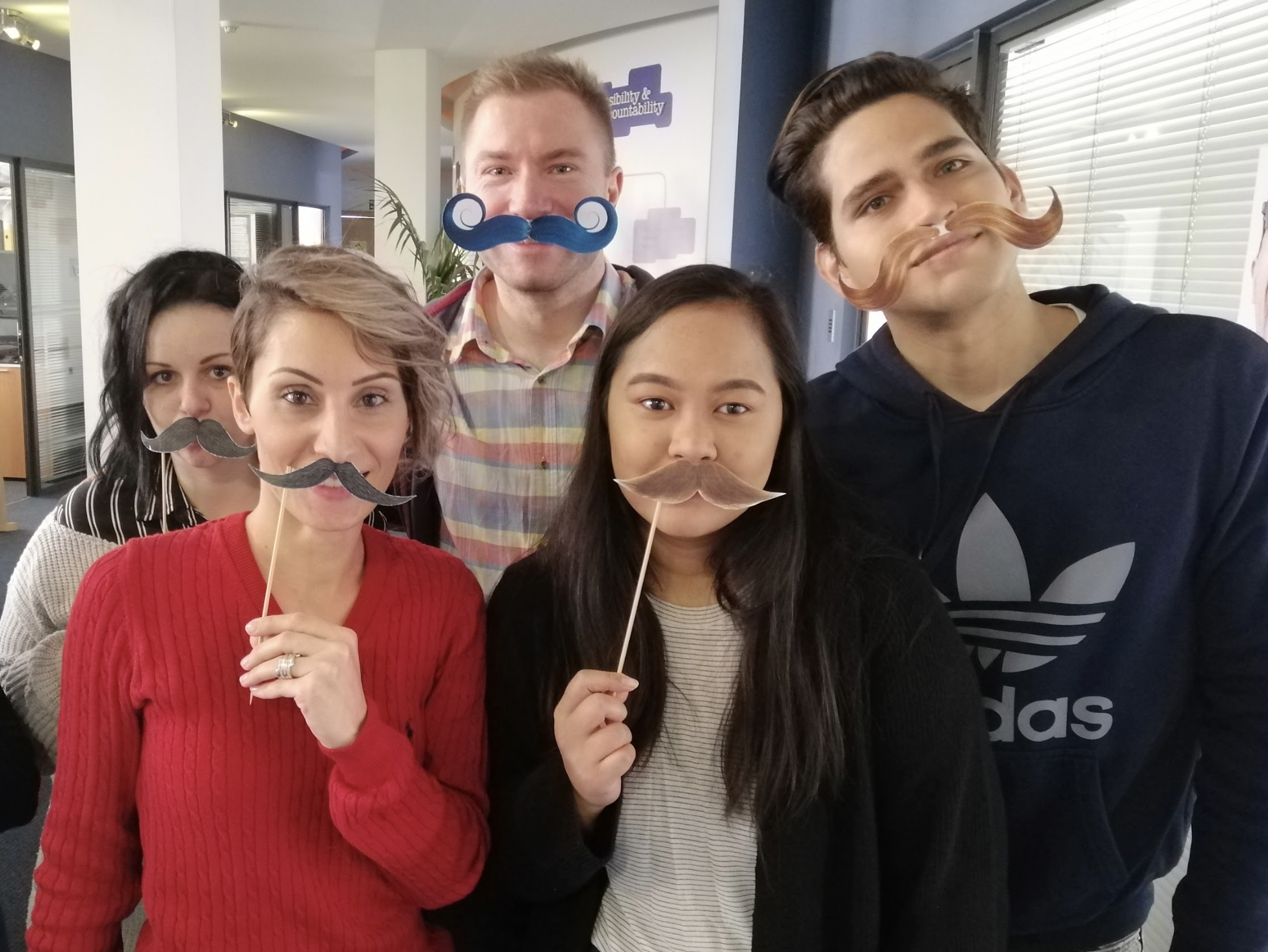 21/11/2019 0 Comments
Movember Event
Movember celebrations were all the rage today at Yellow. From fun games to tasty treats — all for a good cause, of course.
This time it was the moment to celebrate Movember, as well as donating money, something we always do, we also made sure to make the day fun for the rest of the team.

In keeping with this month's theme of moustaches and awareness of men's health, we decided to put a twist in the age old game pin the tail and instead we played a very funny game of pin the moustache. In it, a team of six people had to help a blindfolded colleague by guiding them towards a picture of a man who was in need of some serious lip decoration, while the opposing teams did their best to distract.

Needless to say, the winners were very happy when they got to collect their prizes.

Even though a winner was chosen, no one came out of this game a loser. It is a fact that we at Yellow love our treats and at the end of the game, and also a little bit during, we munched on delicious tiny cakes on a stick coated with delectable white chocolate that begged you to snatch more.

As always with Yellow, it was another day to remember, and another day full of laughter.
Feed