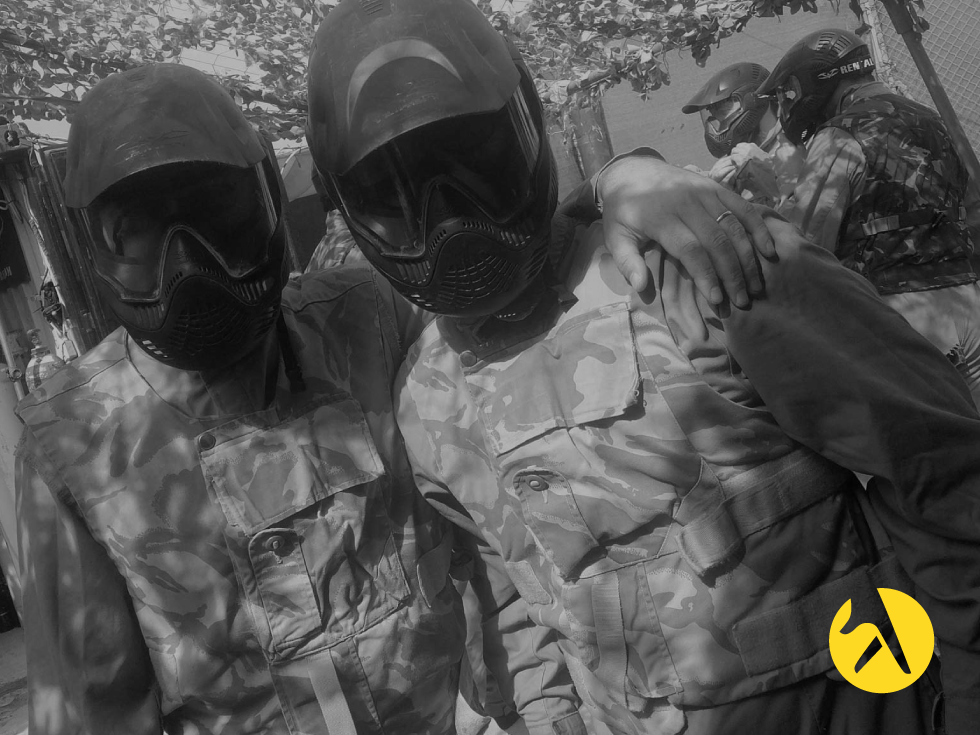 20/06/2019 by Yellow, Discover Local 0 Comments
Paintball Saturday for the Sales team
Our sales team blew off their steam with a good old paintball battle this weekend. Check out their adventure here.
In a typical Maltese hot summer morning, they literally sweat (paint) bullets on the battle field at the Ta' Qali paintball facilities. With the appropriate protective clothing on and a fully loaded gun, the Sales team faced each other in an outdoor paintball adventure for survival. Although the setting was not the usual every day one, Yellow's Sales team still needed to use strategic thinking to put in action excellent teamwork. For this one time only, it was primarily about hunting down the opponent with paint balls for a satisfying victory.
None of the Sales staff stepped back from hitting the ground and taste a bit of dirt and dust on the field while in action. Additionally, some bruises were also inevitable, but everyone survived safely this team building activity organised by the Company. Once again, Yellow didn't fail its family members and the following Monday was going to be yet another successful day for the Sales team at Yellow. After all, at the moment it's all about ensuring a spot on The Last Book (www.thelastbook.com) for all esteemed clients.
Here at Yellow we're all working hand in hand to reach the finish line for one last time…and obviously in the meantime we are setting new, innovative goals! Stay tuned!
Feed