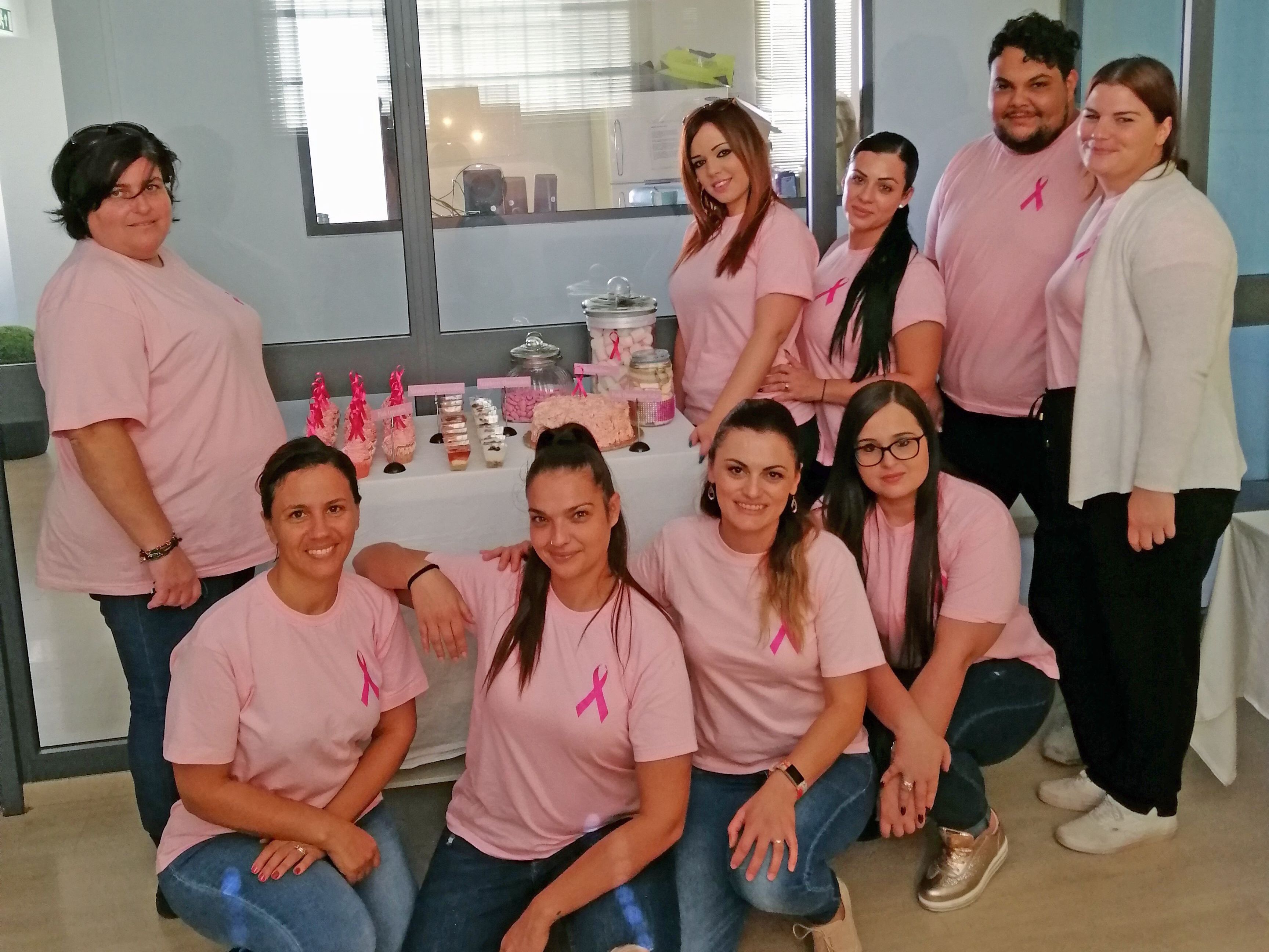 17/10/2019 0 Comments
Painting the town pink: Yellow goes full-on pink this October
From pink ribbons to delectable cheesecakes: Yellow gets busy fundraising for breast cancer awareness month.
Today marked a special day for the people at Yellow. The lovely Call Centre team did a truly astonishing job at organising a fundraising event for Pink October. Apart from collecting donations, our fantastic team organised an unbelievably delicious full course meal for us to enjoy. 

The palatable lunch included to-die-for entrées, which consisted of cheese and ham topped bruschettas and a sumptuous cocktail de crevettes. As for mains, we were served farfalle al salmone and penne vodka. Our call centre team also whipped up some pink cupcakes, cranberry cheesecake, pink champagne cake and strawberry cheesecake. Needless to say, the lunch was wolfed down wholeheartedly by everyone present. If we're not busy working, we're busy cooking, after all.

Pink was definitely the theme of the day, as the chill-out area was beautifully decorated with a choice of lush ornaments. Informative videos and pamphlets were also shown and handed out to the rest of the team.

All the proceeds from this event will be donated for breast cancer awareness.
Feed