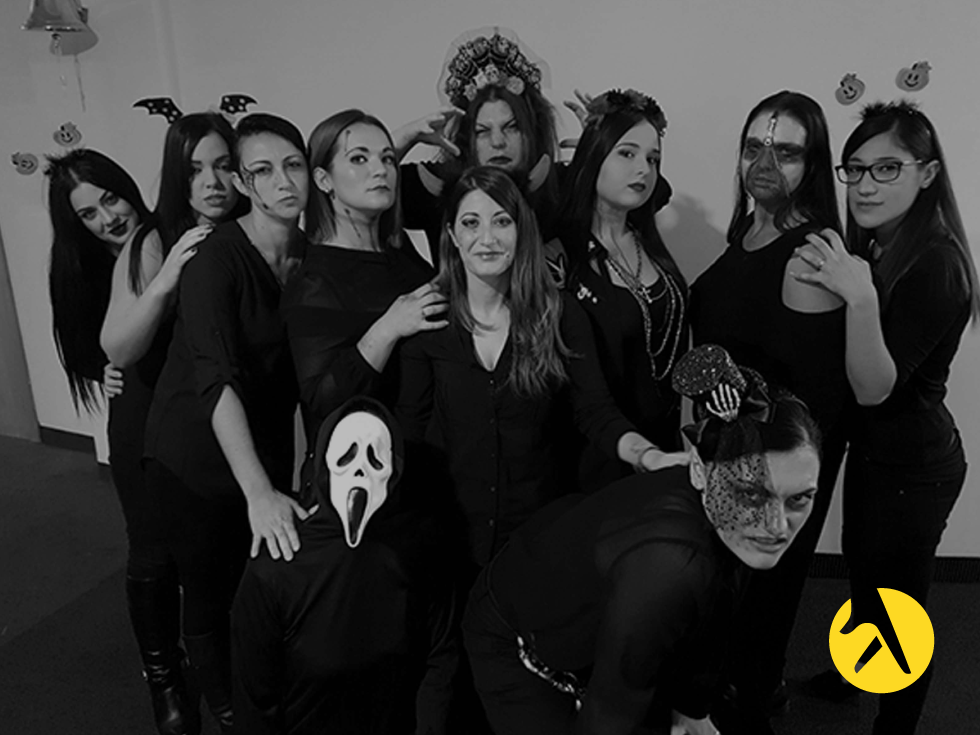 31/10/2018 by Management Team 0 Comments
Spooky Lunch
It was another busy day at Yellow...celebrating Halloween obviously!!
This dark and scary day was immediately switched to a much lighter and fun one. Yellow's management side-lined their PCs and put on the aprons to prepare lunch for the whole Company.

We broke the tradition, cause Halloween at Yellow wasn't about trick or treat but strictly about TREATS! The whole management grouped in preparing a mouthwatering dish of juicy ribs with fries, but also veg on the side for that healthy element!

While the management was cooking ribs and sausages to perfection under the direction of our in-house Master Chef Diacono, the rest focused on replacing yellow with black. But, just for this one time! After all, dressing up for Halloween is a must. It was also nice having all Yellow staff, particularly the new recruits, participating and hanging around together.

Now that Halloween is over we know what's next! Christmas time! This means more group events, fun food and sweets! I guess we have already started the high way to hell!
Feed