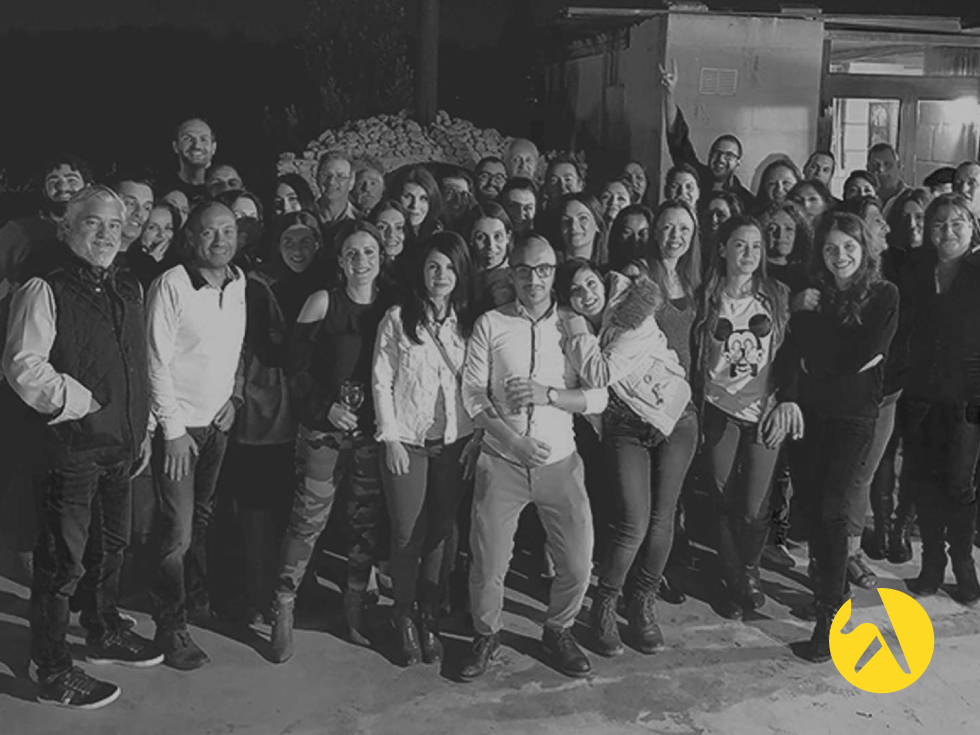 18/04/2018 by Yellow Discover Local 0 Comments
The Maltese in us!
Keeping the Maltese in us alive when traditional cuisine hits the plate
- March 2018

What better way to wine and dine than eating an authentic Maltese dish in good company? As a yearly must the Yellow staff picks a cozy restaurant around the island to meet at for a relaxed night. Typically this night's equation features some of the most iconic Maltese food alongside home-made wine and music.To start off the Fenkata night it is usually about digging into some of the traditional dips such as bigilla, stuffed olives and cheese. After that, the main meal is obviously a delightful plate of traditional roasted rabbit braised in white wine and garlic with fries and salad on the side. Everytime the Fenkata is organised there is no space for complicated diets and healthy food that it's difficult to even pronounce! No excuses neither for those who don't eat rabbit, cause at Yellow we think of everyone. The alternative dishes are usually horsemeat, meat and chicken. Although the mouthwatering local dishes are undoubtedly at the centre during such nights we use this event to stay together outside the office. The fenkata nights give both management and staff the opportunity to bond better with each other in a relaxed ambience. The turnout for this dinner event has always been high and it will surely remain popular among us at Yellow. There is no stopping us from enjoying finger-licking food in good company as our tradition demands.
Feed