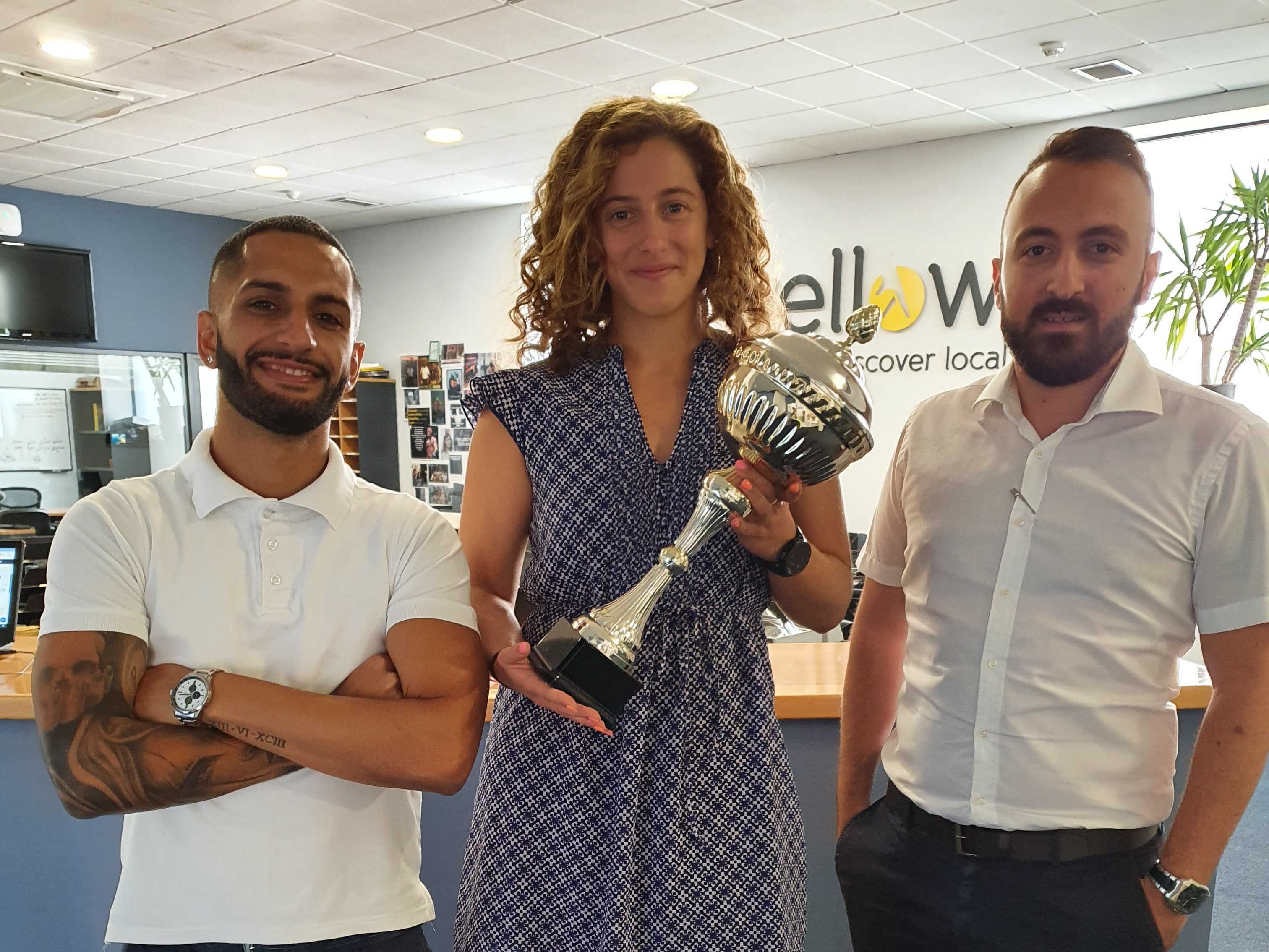 27/07/2020 0 Comments
Top Spot For Unlikely Champion In Yellow's Fantasy Premier Office Mini League
Did You Play A Fantasy Premier Mini League In Your Office? Here's What Went Down At Yellow!
Yesterday marked the final day of the Premier League. A high drama finale that saw Leicester kicked out of a Champion's League spot after losing to Manchester United. Bournemouth and Watford both lost the relegation battle in spite of hard fought matches on the final day of the season. 

The Yellow mini league has been a tight race throughout the whole year.

On the final day of the season - Gameweek 38+, Geraldine Bartolo concluded the gameweek on 67 points, scoring a total of 2224 points. She was confirmed winner of the Yellow mini league after having occupied first place for the best part of the season. Geraldine finished the league in 188th place out of 7,379 players from Malta.

It was a nail-biting finale indeed as runner up Dylan Galea narrowed down a 100 point gap to a mere 22, concluding his season on 2202 points. Anything could have happened as the slightest of changes could have resulted in a completely different scenario. But it wasn't to be.

Attard FC footballer Kevin Camilleri on 1940 points, will have to join the rest of the mini league players in buying the champion a box of beer.

Who's the winner of your office mini league and what did they get as a champion's gift? Leave us a comment below!
Feed