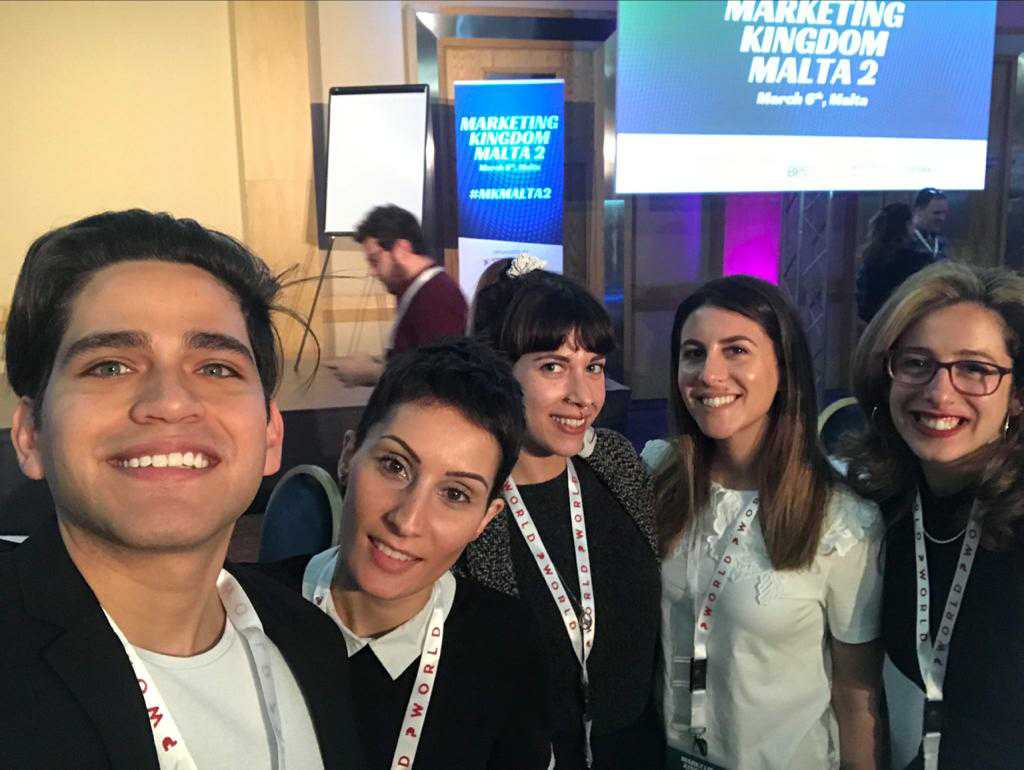 12/03/2020 0 Comments
Yellow Malta At The Marketing Kingdom Conference 2020
We all know or have heard about the benefits of attending conferences; keeping up with industry trends, networking with like-minded professionals, and learning about new techniques and ideas that can refresh your outlook and enhance the way you work.
Personal development is a critical component to keeping the Yellow marketing team brimming with fresh ideas and in-line with the fast-paced discipline of marketing research and strategy - that's why five of us were present at the Marketing Kingdom conference which took place on Friday 6th March.
Here's what the team had to say about their experience; 


Chiara - Junior Content Writer
My favourite part was the morning workshop, as it showed me new ways to brainstorm and come up with marketing strategies. The 'Creating Content That Works' talk was pretty relevant for written content, even though it was primarily meant for video.

The croissants were pretty amazing too.

Krystabel - Production Supervisor
I preferred the first session, because it was hands-on and we learned very interesting ways on how we can work on new marketing ideas and how to develop them in the most creative way possible.

Geraldine - Digital Marketing Specialist
This conference was a great opportunity to listen to thought leaders, interact with fellow marketers and discover new ways of doing things. I found the Pop Up Agency workshop particularly fascinating. Although the notion of solving a problem and coming up with a brief in 48 hours sounds outrageous at the onset, the concept is ultimately fairly simple - focus on one thing and one thing only. No context switching, no distractions, no meetings, simply focusing 100% of the team's brain power on a given task, and using tools that enable all members to contribute equally.

Javier - Web Designer
I really enjoyed the event. I would say that even though my brain was still asleep in the morning, the brainstorm was the best exercise, I think it's a useful tool that we can implement here on projects such as Love Malta, our Yellow campaigns, TableIn and so on.

Regarding the second session, I would say that Leonardo (Phillips Creative Director) was my favorite, from the perspective of content creation in three strategic lines: DESIRE, EXPLORE, and CONVERT.

The cakes were amazing, especially the Cheesecake <3

Rebecca - Web Specialist
The first part for SURE! The brainstorming session was SUPER! It was really interesting to learn such an effective and easy way to come up with interesting marketing concepts and not overpower each other when working together! :)
With regards to the second session I enjoyed listening to Karen Carther she showed us different marketing campaigns and strategies that a variety of agencies executed - some good, some terrible. It was interesting to see the impact that they had on the products they were selling!
Do you want to form part of the Yellow family? Check out our open positions!
Feed