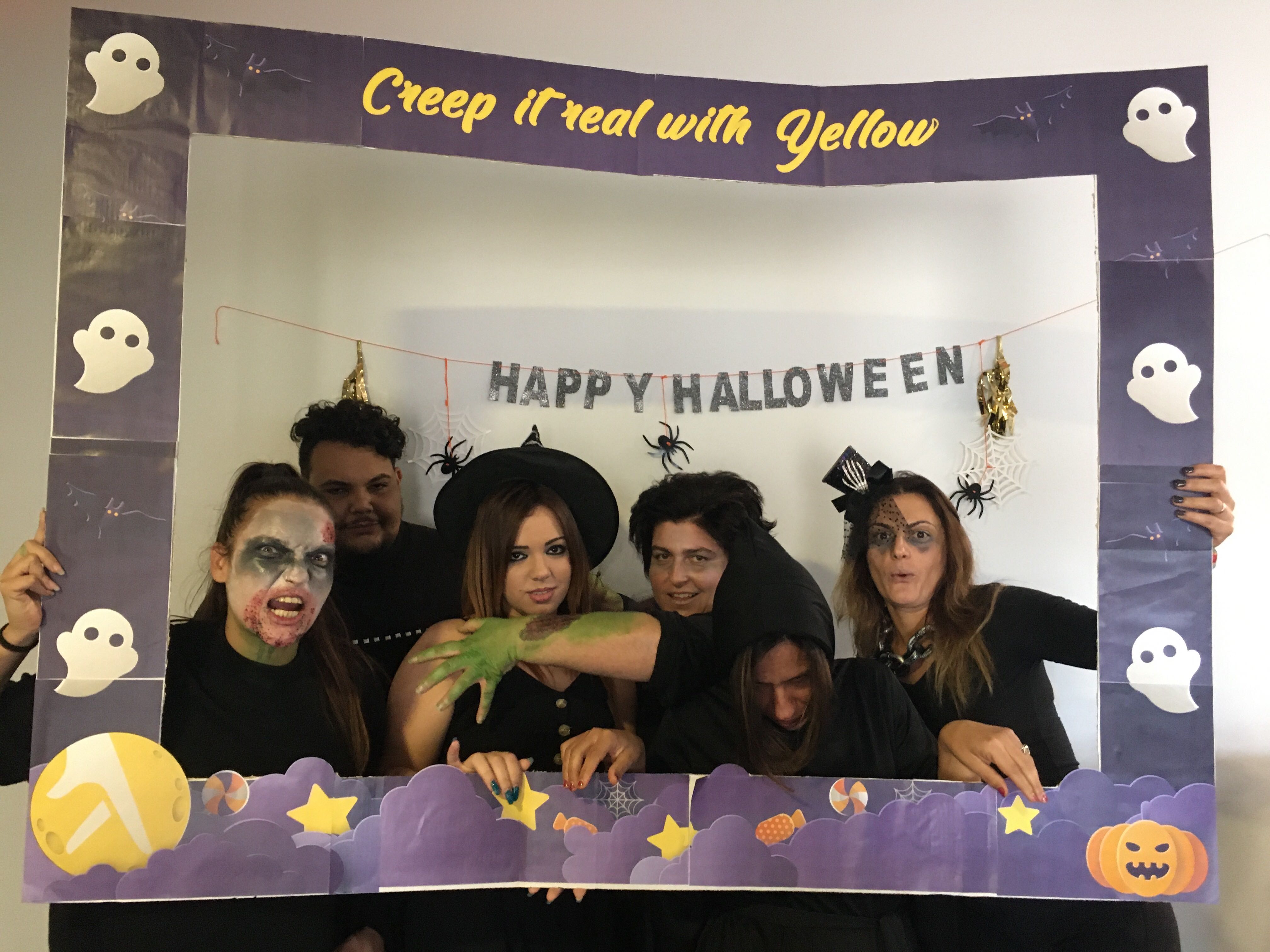 31/10/2019 0 Comments
Yellow, Discover Local creeping it real for this year's Halloween celebrations
Spooky cakes, decaying zombies and botched mummies, dare take a peek at Yellow's ghostly Halloween?
Halloween is finally here, and while some of you are busy getting their besoms out of the closet, coaxing pet spiders out of hiding and trick-or-treating your woes away, we at Yellow are busy celebrating the spookiest time of the year in style. 

From costume contests to mummy-making competitions, we had a special day planned for our team to get them into the Halloween spirit. Needless to say the unfortunate mummies had difficulty seeing and moving by the end of the day.

The atmosphere of playfulness and trickery was not reserved for the competitions alone, as some offices had their own trick-or-treating stations set up, complete with cackling hags and delicious candy. Some team members even created a spooky photo booth display for all the zombies and vampires to pose for pictures in.

And of course, what's a Yellow event without an exquisite cake? We got our very own graveyard and pumpkin themed chocolate cake to feast on at the end of the event.

Check out our hair-raising photos to scare some inspiration into you.
Feed